Divine Womyn Interview Series with Janae Hurst
The all around creative, Janae Hurst chats with us about current career moves and being adventurous when it comes down to her life and chic style. A galore of photos and more below!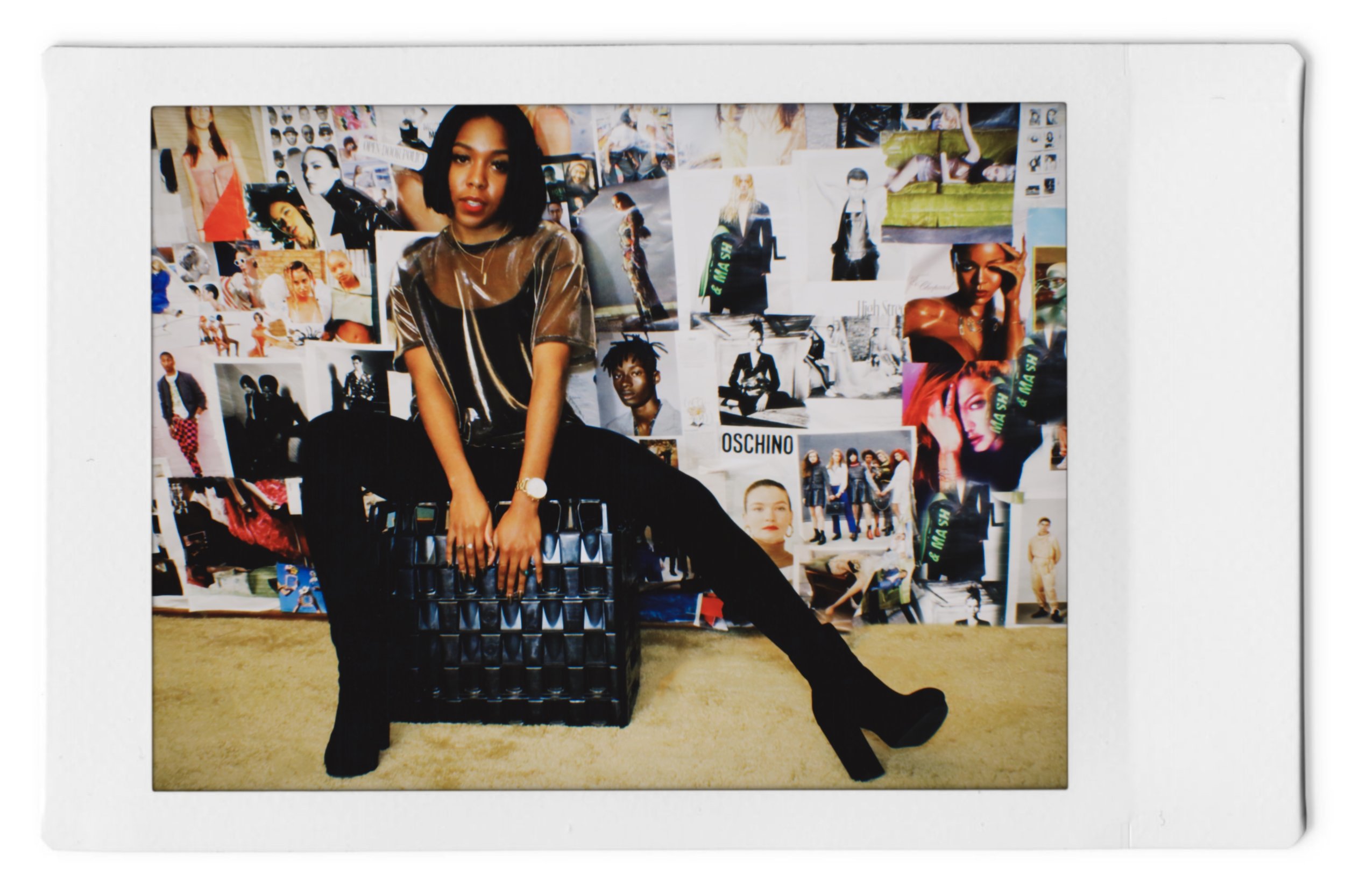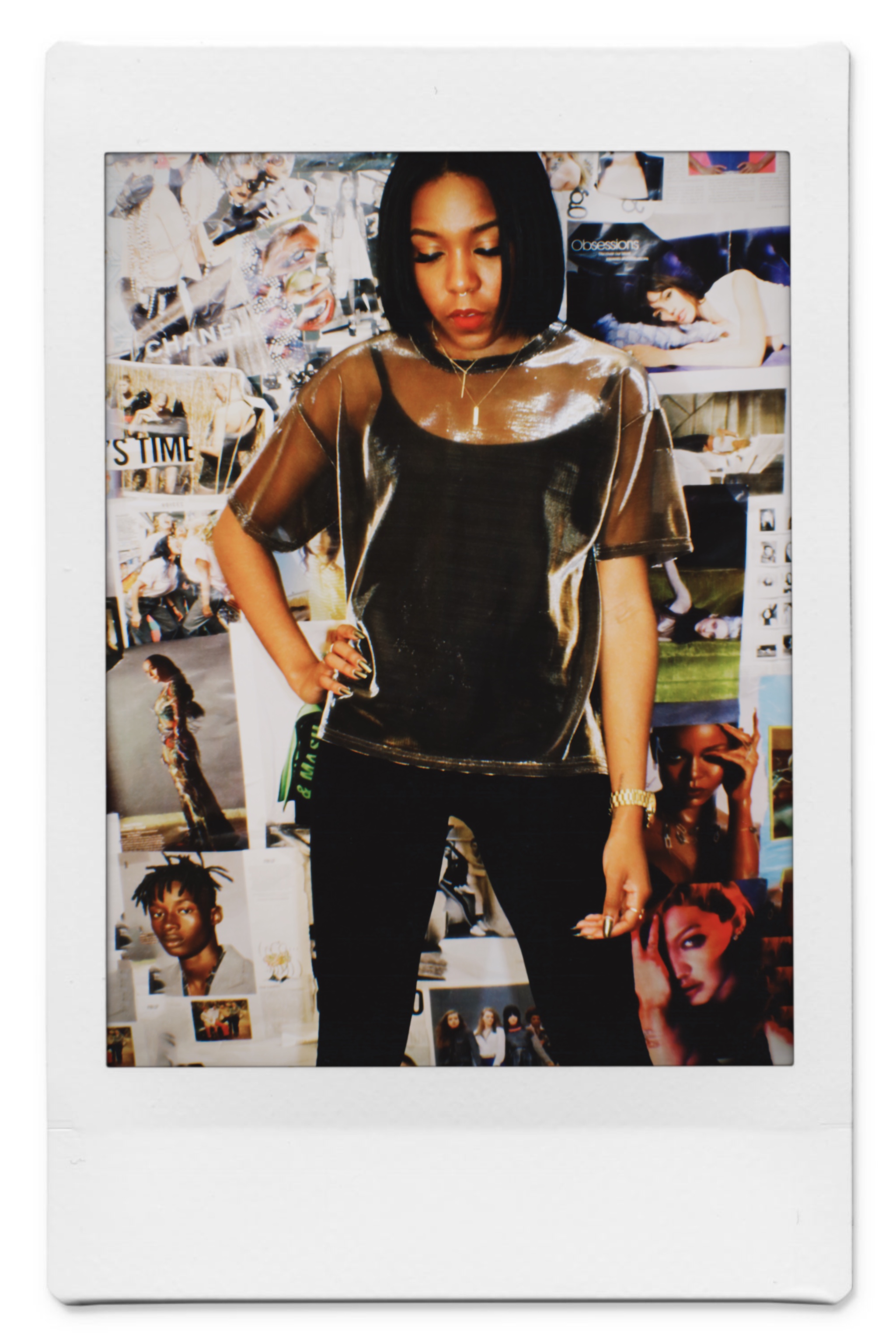 TIMELESS. MINIMALIST. STATEMENT MAKING.
DIVINE WOMYN INTERVIEW SERIES
Curators/Writer & Interviewer(s):Teh Jai'lyn & Nyjell Moses
Teh Jai'Lyn:
Describe your craft, your artistry?
Janae Hurst:
I am a photographer and hopefully soon to be fashion Icon in the city or something like that laughs.
Teh Jai'Lyn:
Lets get into this bag! (Bag placed on top right of top and middle photo), Your two pieces won for Canal Place fashion award show can you describe the process of it all?
Janae Hurst:
Y'all wont believe this I caught fabric store five minutes before closing on Tuesday and the show case was on later on that week. I interned with Canal Place and in the beginning of the internship we had to pick out of a bowl of different decades, ironically I got the 2000's. So I decided to base my look off of Katrina,it was almost a given because I was kinda blowed that I got the 2000's like what else would I base it off? It had to best represent for New Orleans.
Yeah honestly it took more time curating ideas than piecing the look together for me. Curating the ideas and making the description that was my favorite part and it took the longest. Curating the idea took about three months and creating the look took about less than four days. I worked with a designer named Paige her brand is L'Jai Amor and I also worked with an Indian beader (Uncle Zack) he's from the 7th Ward. Yeah it was crazy how it all came together, Paige and I did a fashion show once before and she called me back to direct a fashion show, which was three weeks before the showcase. My weeks were so jammed pack laughs so I really didn't have time to focus on Canal Place.
That following Monday I had just started my job at Monty's and I kept thinking to myself if I don't get a bag or start on a bag by today…I can x that out. This is Monday the showcase is Friday, soon as I got off work I shot to H&M found a bag THANK GOD and I bought it to Uncle Zack Tuesday and he didn't start beading until Wednesday. I told Paige about everything and I ended up making it to Jefferson Variety five minutes before closing, I knew exactly what I wanted and I purchased the fabric.
Teh Jai'lyn:
How did you feel once you were awarded?
Janae Hurst:
We were supposed to be there at 5 the program started at 6, I got there at 6:02. I got there late so I'm running off a lot of adrenaline my bag was still getting beaded at 5:30. Everyone that passed me said "Janae come on" but I had seen all my peers stuff and I knew that mine miraculously looked good together. I didn't expect that at all, to be honest I was just honored to be in the internship I thought it was a blessing. I go to Canal Place all the time and not necessarily to shop but as a kid we would pass through Canal Place, you know window shopping. So you know to be apart of a program and then to win, and win twice it was super cool. It was a blessing.
Teh Jai'lyn: As far as you creating your own brand, having a degree in marketing, making a name for yourself do you want to recreate yourself in a sense thats different from everyone else?
Janae Hurst: I think recreating yourself is Important and necessary, not all the time but every few years sometimes you have to recreate yourself and your brand to continue to have your audience engaged to you and what you're doing.
Teh Jai'lyn:
What does feminism mean to you?
Janae Hurst:
It means being God Like because if God was any Gender he would be a woman, not a man. Feminism is being gentle when we don't want to, loving when we don't want to, you know when it's hard….its somethings you can't help as a woman that we try to sometimes avoid but its really beautiful elements and aspects that makes us who we are. Feminism is being a proud woman.
Nyjell Moses:
As far as womyn creatives or any woman in any industry that allows them to express themselves… do you feel like their is going to be a major shift in how women are viewed and are portrayed?
Janae Hurst:
Most definitely theirs going to be a shift, well the shift is happening, umm the shift is full blown right now and its scary to some people. Its scaring people. We in America are pretty blessed to express feminism in the broadest of ways because in other countries they can't. Its coming and when it does happen worldwide its going to cause so much cautious and things because were in a world thats patriotic and it shouldn't be and at one point it wasn't you gotta do your research, but its happening again and it will make the world a better place because women should be in charged for sure laughs.
Nyjell Moses: What is your creative process and how are you able to experiment with everything that you do, being versatile?
Janae Hurst:
My creative process i think it begins like everyone else's, which is an idea. Umm, I like to explore a lot and you'll probably see that on my stories and stuff even on and off the camera like I'm always exploring my life is super fun. Sometimes I have so much more fun off the camera I really need to buy a GoPro, its so ridiculous. Just being adventurous and always being open minded to things that inspire you laughs.
Teh Jai'lyn:
How would you describe your personal style and how you show it in your work?
Janae Hurst:
I just wrote down three adjectives for my personal style, minimal, classic and statement making. It's hard because, with my style or even with my style with shooting or even just putting things out there, believe it or not I'm very reserved sometimes with my work or even just what I do and go sometimes you'll even see me disappear from social media.
I believe its super important to be timeless. I know my style and my style has a great deal combining where I'm from and the current audience that I have is timelessness. I know where I'm from has a lot to do with my style, so its like a huge impact even with just being a little flavorful. We from New Orleans, its just in us we can't help it and flavor is always timeless. Just Catering to the audience, I have a degree in marketing so sometimes you understand the metrics peoples understanding and how things work.
Janae Hurst:
Umm…. I don't really know how to answer that, People gravitate towards me people really do I'm not going to lie I am more reserved than some people think.
Teh Jai'lyn:
Do you feel as though when people post on social media do they grasps for opinions or attention as far as our generation do you think that they go to social media to gain reassurance from others?
Janae Hurst:
Both. Reassurance and they go for attention, and thats all of us like I would not front, and that is why people continuously use social media to gain followers because when you see a little red dot or whatever comes up you get INSTANT gratification and it feels good you know so, people definitely use social media for attention and some more than others and as we know and things like that.
Teh Jai'lyn:
Do you believe that the industry bites off of our cities culture? And do you think as a city full of art and unique culture we don't get the recognition we deserve that we've put into Pop Culture?
Janae Hurst:
Yeaaaahhh, the industry does. Ugh its makes me cringe even when hearing Chance over a bounce beat like you know what I'm saying, things like that. We definitely influence people Golds and it don't be no grills this sht*s permanent like that sh*t makes the culture go into flames its really fire. The impact that we can have on people and we don't realize the sh*t, we really don't, well some people really don't.
Nyjell Moses:
What womyn inspire you and why?
Janae Hurst:
Women who inspire me 2X…. My aunt, auntie Ta "Sunshine", she's probably the reason I'm a little more girly than I was. I grew up with a lot of guys so thats kind of hard to break through, she use to give me her old polish, makeup and hand downs and you know I learned how to do all those things like that. Ashley Longshore, she's a artists here in New Orleans and she has a gallery here on magazine st. CRAZY style like crazy anytime I ever seen Gucci platforms she's the first person I think of because she was the first person I saw with Gucci platforms on. I love Lady Gaga laughs. Lady Gaga is like y'all, R.E.B.E.L. like US R.E.B.E.L.'S. Well she's always been herself and never gave a sh*t and never will and I hope she never don't.
Teh Jai'lyn:
What is your favorite thing about being a woman?
Janae Hurst:
Ouu I feel like I think about this often, my favorite thing about being a woman especially about being a black woman is just the sassiness. Having the world as your runway I think thats so much fun. Another favorite thing about being a woman I feel like beauty is so unlimited. Everyone theres something thats added on my monthly things to do but I LOVE IT. Beauty is truly unlimited being a woman it continues to add on.
Janae's Social Media's:
Instagram & Twitter @worldofjanae